Posted By RichC on June 23, 2014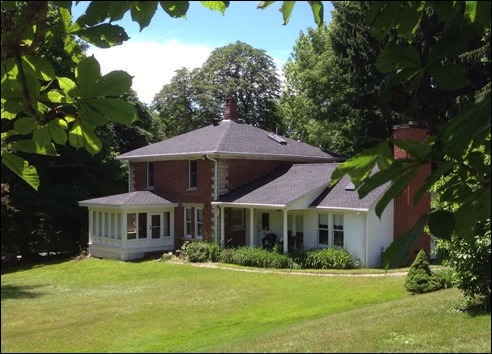 Chris (my "hard working" sister-in-law) and I spent a few more days in Jamestown, New York and stretched out a weekend to work on my in-law's beloved "Farmhouse." It looks like we are finally making headway in getting it ready to show … ready or not it will be on the market. I hope whoever is the new owner loves it as much as Mom and Dad Howard.
Besides the ongoing clearing out process, we worked on general cleanup inside and out. Another priority though was to meet and sign the contract with a realtor "if we felt comfortable" … we did … so it is for sale (contact us first if you are interested).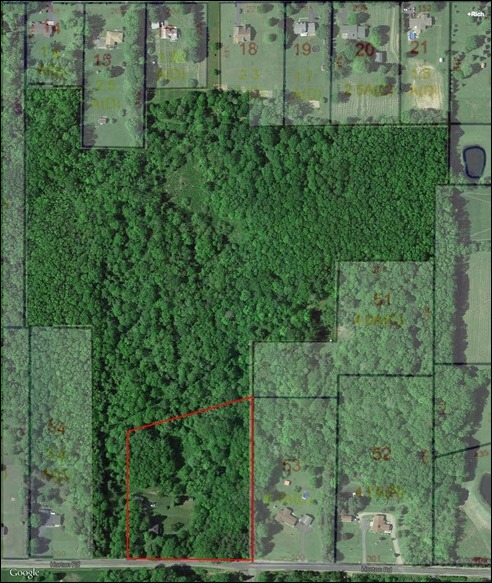 Click map for proposed 5-acre lot (red) – dozer house is nearly centered
One of the items on the  agenda was to walk a bit of the property line in order to section off a 5-acres parcel to sell with the farmhouse. The goal was to subdivide a parcel that would not negatively impact the Farmhouse or the rear acreage and gas well right-of-way. It looks like we have a plan.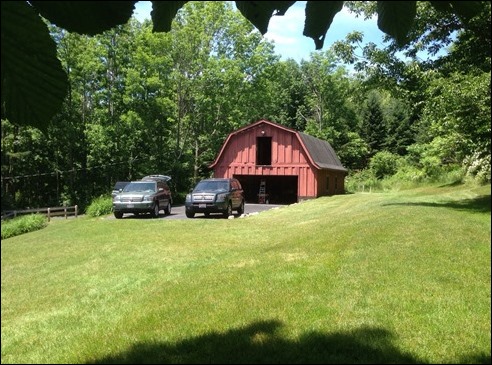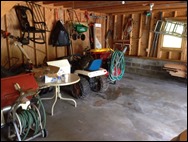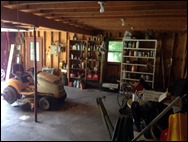 Wellcap reminder-to-self and inside the barn/garage – upstairs is heated workshop and storage
The weather was great and Chris and I had a good time working to get things ready to go. I spent most of my time in the barn clearing out all the equipment and tools so I could powerwash years of dirt on both the floors, block walls and equipment. We took a load to the dump burned an EPA-friendly bonfire in memory of DadH (he loved to burn … as do his daughters!)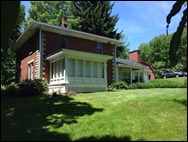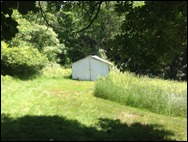 The two photos – above right – are of the "shed" called the "Dozer-house" (note map)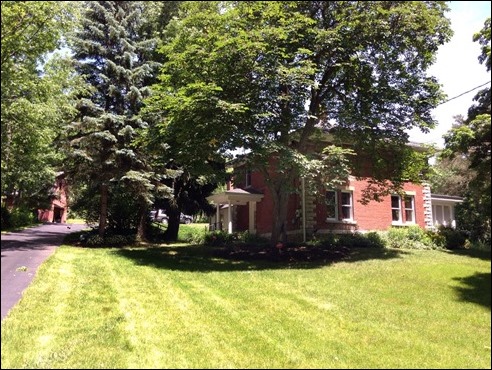 Click any photo for larger view versions.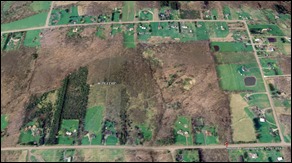 A couple of older "archived" aerial photos of the Horton Road Hill properties: