Posted By RichC on November 10, 2014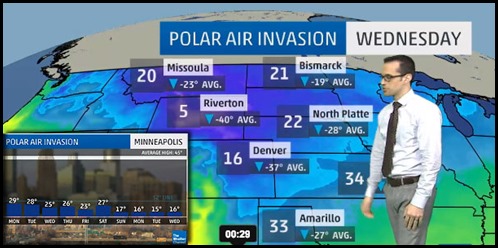 One of the highlights for parents who have "some" technological prowess is that we can stay in touch with our children no matter where they are living and working. Between instant cellphone,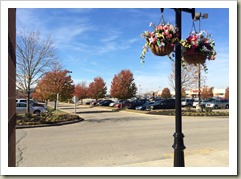 emails and text messages with our kids, Taylor, Katelyn and Drew, we also enjoy sharing photos and Facetime calls even for small things. Brenda and her mom chatted on video with Katelyn this weekend and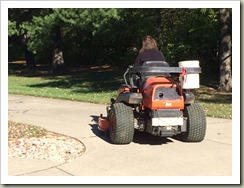 Brenda was able to show new curio she picked up at an estate sale. Its not quite as nice as being together, but sure helps to stay connected.
Today our "group messaging" was about the snow and colder "polar air invasion" pushing into their area (North Dakota and Minnesota … photo below from Katelyn and Drew's house in Wayzata, MN). I joked about just wearing shirt sleeves, raking a few leaves and getting in one final mow (Brenda on mower this afternoon) in here in Cincinnati.