Posted By RichC on April 2, 2015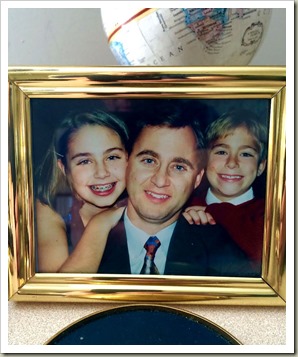 One would think with a nisus to reflect on the good ol' days more than I should … and as a long time photography buff (had my first darkroom when I was in 7th grade!) … that I would have been one of the first to participate in the Throwback Thursday trend? Nope … slow to the party, but better late than never, even iit I did include a couple #TBTs in 2014.
On my desk sits a favorite photo of my kids from a few years ago (sorry Brenda, you're not in it). I can't help but smile knowing that they are just as happy today as they were back in the 1990s. What great satisfaction there is knowing that we has parents did a pretty good job … and had a great time doing it! In case either Katelyn or Taylor stumble across this post … I love you guys!