Posted By RichC on August 3, 2016

An online website project that I have the privilege to be involved with is GroupBibleStudy.com. My good friend Pastor Keith Thomas, a super nice guy and one of the more scholarly writers and teachers that I know, writes and teaches small group Bible studies from his home base in Cincinnati, Ohio. His online reach is far beyond that, which is fitting since he is from England and lived in Israel years ago (he still take a trip/tour back every spring if you are interested). His excellent Bible studies are available FREE as a PDF or DOC file download — so zero commitment or a "passing of the virtual offering plate" on his part. On the other hand, if you prefer DVDs and CDs, there is a small charge to offset the production and distribution cost — LINK.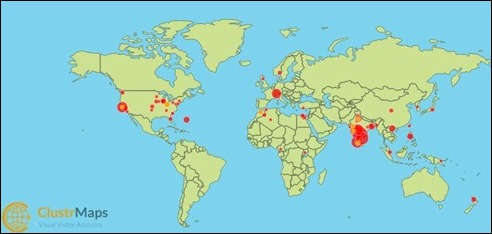 A recent "refresh" of the ClustrMap for 2016 helps us eyeball where the hunger is for learning about Christianity … India!  In previous years, downloads and site visits outside the United States has primarily been from China,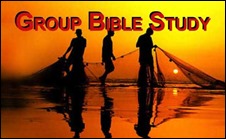 along with a few Arabic speaking countries (all with effective Christian censorship I might add). Recently, India has exploded in activity …  so we've started work on translating studies to Hindi. For those who are looking and praying for a mission field or just want to help other Christians spread the Gospel, India is currently an interested mission field.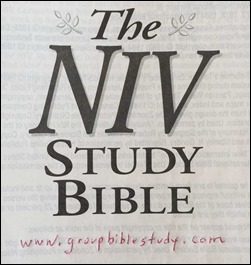 Keith does not go out of his way to ask for donations in order to keep his ministry growing, instead he continues his writing and teaching knowing God has always provided, but I'll gladly encourage those who read this to consider using the donate link on the GroupBibleStudy.com website. More importantly, visit his regular blog posts and use them as devotionals … or download some of the hundred studies and use them with your small group. On the ohter hand, maybe just keep the link handy and when someone ask you about your Christian faith write the GroupBibleStudy.com link inside the cover of a Bible and give it to them!