Posted By RichC on June 4, 2018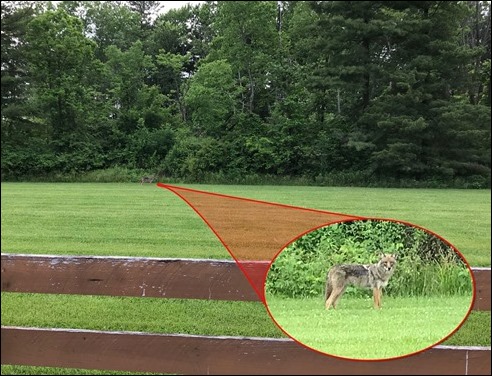 It continues to surprise me how coyotes can continue to live in and around relatively populated areas like Liberty Township, Ohio … but as mentioned several times in the past, we continues to see them boldly hunting rabbits and other small animals (keep an eye on your small dogs and cats!). While mowing the lawn, this bold healthy looking coyote continued to pose for a photo after moving from our backyard to the neighbors.
Our list of house updates grows even as Brenda and I check off another home upgrade … this past weekend it was to move one toilets and replace another. We are hoping that the new slightly "less deep" toilet in the powder room will work better for the small-ish bathroom.