Posted By RichC on January 17, 2021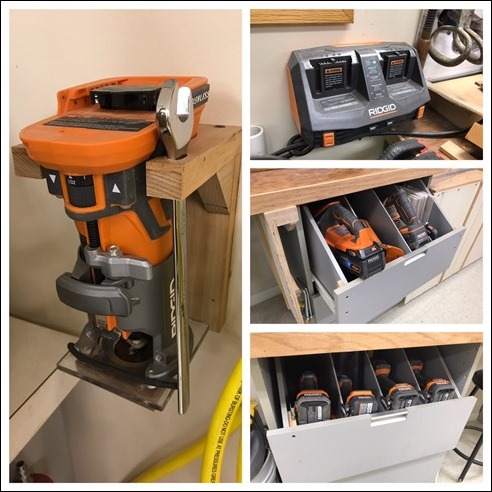 In keeping up with lithium battery powered tools, those of us who have married into a brand have our reasons (battery warranty in my case).In reading most of the comparison literature and write-up websites, Price and warranty aside, I would probably choose Milwaukee (and have for a couple 110 volt wired tools) as a rechargeable battery tool brand for my workshop today, especially if I were an everyday tradesman.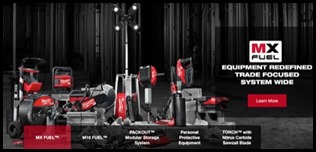 BUT … because I've already picked the Ridgid system which is readily available at the Home Depot with a "LSA – Lifetime Service Agreement" after registration (and 18 volt batteries purchased in a kit), I'm now busy making the best of it. My tool bags, drawers and walls (collage above) over the last few years are starting to bulge … and so I'm always looking for innovative ways to stay organized (see below) … as well as the next new tool!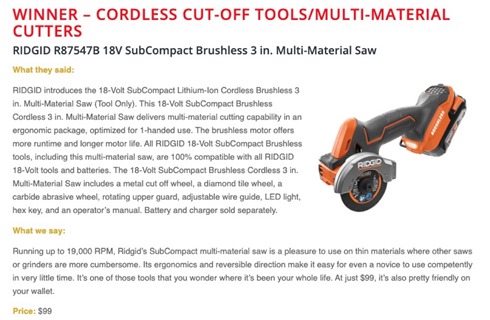 The "snake light" was this year's Christmas present from Brenda … maybe next year I will get the new 18V SubCompact Brushless 3 inch Multi-Material Saw.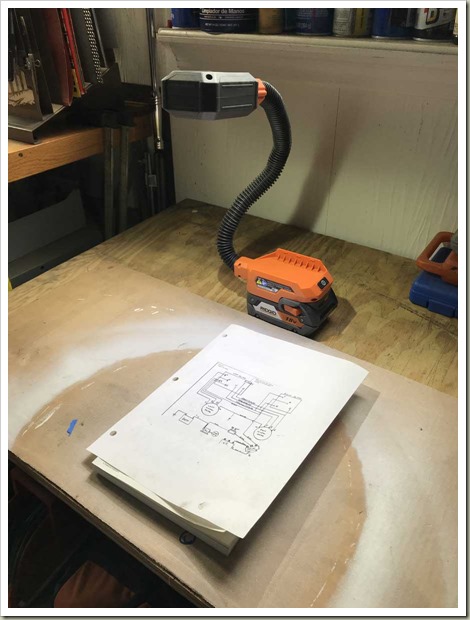 Assuming a growing number of 18 volt Ridgid Lithium batteries in the next few years (Tip: mark a date on  them), I wonder if I can duplicate/make a wall slide battery storage system similar to the one made by the Australian company 48Tools for "charged" batteries???