Posted By RichC on January 10, 2021
Thanks to my daughter Katelyn and her family, I'm in the process of reading the Tim Challies book, "EPIC – An Around-The-World Journey Through Christian History." It is the new book I mentioned in my 2020 Christmas wrap-up post … and it has been challenging to put down. BUT … I'm sort of using it as a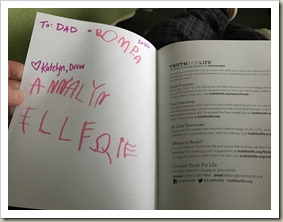 devotional book and reading one "object" at a time so am purposely not rushing through it.
There are 33 stories in all and I'm on #4, so it should last the month if I'm disciplined … unfortunately I already read ahead about Nate's Saint's Piper Aircraft (#31) and YouVersion Bible app (#33)). I couldn't resist.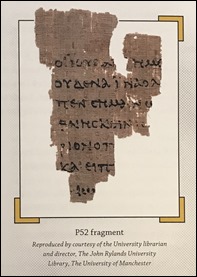 So far I found the "Augusta of Prima Porta" (#1) story very interesting although I wish I would have read it before going to Rome and the Vatican. Number #2 was equaling interesting and having just watched a movie about knights and the crusades, it had me thinking about just how old John Rylands Manuscript P52 fragment really is? (see image to the right) 
If you need a great book for yourself or a gift, this is a good one.