Posted By RichC on July 19, 2021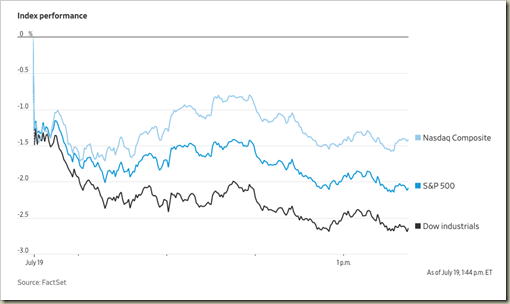 If you are an investor or long term education and retirement saver, you're feeling the pain today as the coronavirus Delta variant spread could impact the economic recovery.
U.S. stocks, oil prices and government bond yields slid Monday as anxiety mounted over the spread of the Delta coronavirus variant and its potential impact on the global economy.

The Dow Jones Industrial Average slumped 830 points, or 2.4%, in midday trading, putting the index on track for its worst one-day drop since October.