Posted By RichC on July 19, 2021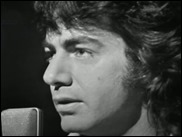 It has hard for me to imagine that there is anyone who doesn't appreciate the music of Neil Diamond?
He may not have been at the top of my 1970s music listening list, but when it comes to soft rock, there are few men who can match his vocal talent. A Twitter snippet of a live performance of "Cracklin' Rosie" put me in a good mood last week, so including the YouTube video below for this week's Music Monday was an easy decision. Enjoy!
In January 2018, Diamond announced that he would immediately retire from touring due to having been diagnosed with Parkinson's disease. Tour dates on the final leg of Diamond's "50 Year Anniversary World Tour" in Australia and New Zealand were cancelled. An announcement on his official website said he was not retiring from music and that the cancellation of the live performances would allow him to "continue his writing, recording and development of new projects."  LINK