Posted By RichC on April 5, 2022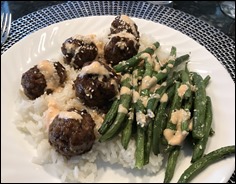 When it comes to FRESH meals in a box, we're relative newcomers to any of the meal plans … including the one we're trying from HelloFresh. We have been pretty happy with ordering from Omaha Steaks over the years, but that's not a "fresh" meal … just thaw and toss on the grill (my wheelhouse). So a couple month ago we ordered a trial on a whim and  figured since it is just the two of us nowadays, we would  try and then cancel if we didn't like it. We haven't been disappointed so far.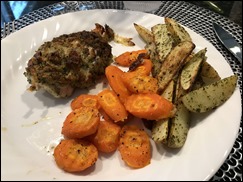 Our  first two meals were great (the early ones are discounted) and both of us realized just how much of our meal prep and cooking was in a rut.  We "know what we know" (a butchered Confucius saying) and "it's hard to teach an old dog a new trick" (idiom). But surprise, the recipes and excellent instruction were easy to follow and it also "forced" us to try something new. After a couple of weeks, Brenda commented … "why don't we continue the subscription?"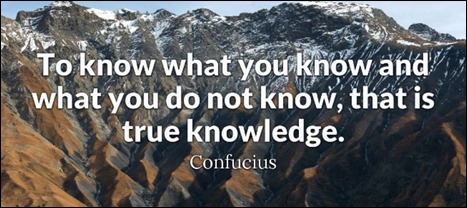 Our meals don't look quite as fancy as the photos in cookbooks, magazines or even the recipe cards, but the taste has been excellent. I don't think we've wasted one bite. The  prices with shipping after the discounted period is a bit more than I would normally want to pay, but we don't eat out much anymore, so fixing a new tasty meal has become a weekend "dinner and a movie" date!