Posted By RichC on November 17, 2022
In Barron's Magazine (11/10/2022), there was an excellent article by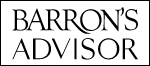 Karen Hube on "How to Use This Year's Market Tumble to Reduce Your Tax Bill." The read is helpful for those contemplating a way to use their losses to offset what they may have sold … or using the "market tumble" as a way to book losses this year that can be used going forward.
Personally, the article is just something I wanted to archive since it also mentioned the current difference in how crypto losses are handled vs regulated equities.
This year's market mayhem could shave your tax bill for years to come.

With just weeks to go, 2022 is poised for steep negative annual returns in both stocks and bonds, a correlated collapse that has occurred only twice since 1926—in 1931 and 1969. So far, stocks are down by 22% and bonds by 15%, and adding to this year's drubbing is a more-than 50% decline in the values of major cryptocurrencies.

For many investors, putting stock losses to work to minimize taxes is an annual practice. Even in bull markets, there are opportunities as volatile holdings wobble to the downside. What's remarkable about this year isn't just the magnitude of losses in stocks, but the once-in-a-generation opportunity to capitalize on deep losses in fixed income and an opportunity for many new digital-asset investors to do so in cryptocurrencies.