Posted By RichC on December 26, 2022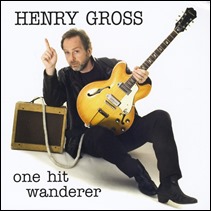 Who doesn't love those "one hit wonders?"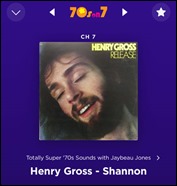 Henry Gross had one call "Shannon" in 1976, which is probably why I remember it. It was a #1 hit in Canada and New Zealand, but reached #6 in the U.S. on Billboard Hot 100. It was played on the SiriusXM's 70son7 channel last week and triggered a "lightbulb" moment for me. For some reason, I associated with a friend of mine's dog named Shannon … and only now found out that it was written about the death of Beach Boys member Carl Wilson's dog named Shannon. Duh!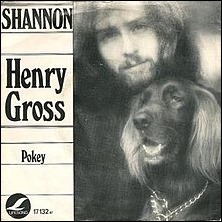 | | |
| --- | --- |
| | Henry Gross – "Shannon" | 1976 |
Anyway, it is a 1970's soft-rock/pop song and was a flashback memory for me.
EDIT 12/30/2022: After Marilyn Gross (her website) sent a "like" via social media after seeing this post I figured it would not hurt to add a YouTube clip she included on her Twitter page (below).