Posted By RichC on January 15, 2023
Brenda is making remarkable improvements (in my opinion) in her mobility after having expedited full hip replacement surgery on Monday afternoon at 4PM.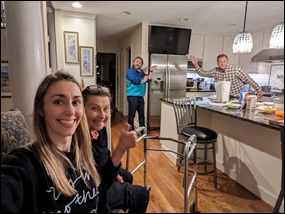 As mentioned yesterday, she was released from the hospital on Wednesday night and after a semi-restful day on Thursday, began physical therapy on Friday. Katelyn came down from Perrysburg and was wonderful in both encouragement and bringing some bean soup and homemade biscuits/rolls (my mom's recipe … so it was very appreciated).
Taylor also stopped to have dinner with us after work on Friday and before flying down to Florida to vacation with Megan and her mom for a few days. Nice.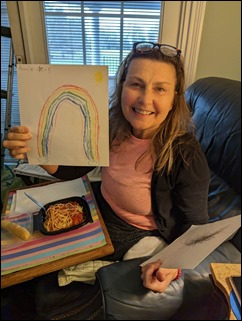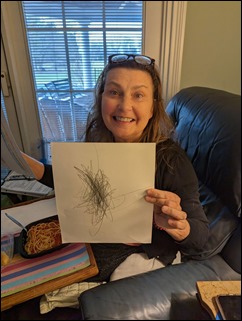 Fazoli's pasta and some get well artwork was sent with Katelyn from Annalyn and Ellerie.
After they left is gave me an excuse to look at the wonderful book of photos from our 40th anniversary trip to the Canadian Rockies last summer (Part 1 and Part 2) that they gave us for Christmas. It is amazingly beautiful.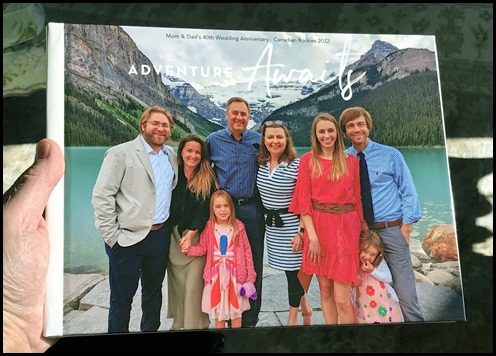 On Saturday morning, Brenda started her PT after a good breakfast of oatmeal in earnest. She shocked even herself with being able to use her muscles to move her leg more than she has in nearly a month. It may not be pain free, but as I commented in the video … "amazing!"  (only 4 full days after surgery)