Posted By RichC on July 21, 2022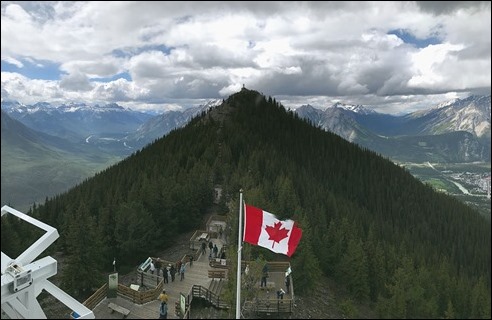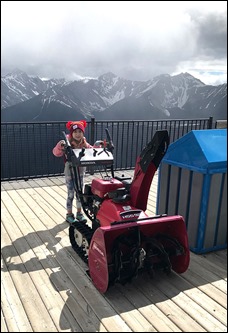 This is part 2 (see pre-wrap-up and part 1) of our Canadian Rockies 40th Anniversary trip, but I can tell from the start that I'm not going to get very far (late and tired … and just WAY too many photos). Still, it is enjoyable to think about and remember the great time we had with our family in July 2022.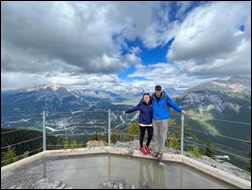 Since the previous post was primarily on our hiking and hanging out around Canmore, this post start with our trip to Banff and exciting gondola lift and primarily boardwalk hike up to the weather station almost in the clouds. It is July, but obviously snow is still can be an issue, hence my granddaughter behind the snowblower.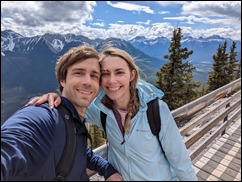 We also took our first real trail hike planned by Taylor to a great lookout … where the kids demonstrated this Ohio State pride (below).
The reward for our hike was an excellent dinner, shopping stroll and ice cream in Banff.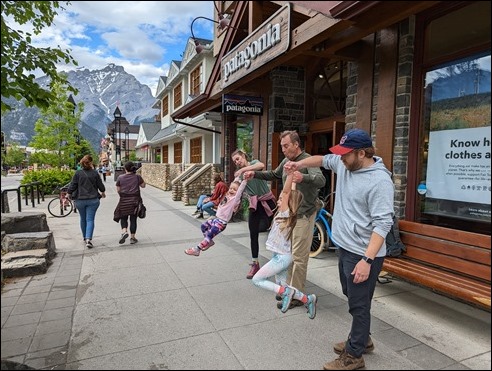 For now, this was our Banff, Alberta day and a great one at that. We left Megan and Taylor in town for the evening and they took the shuttle back to Canmore (they definitely enjoyed the evening views from a pub).
Stay tuned for an eventual Part 3! (perhaps this weekend)