Posted By RichC on February 16, 2023
Nothing like a big game, a bag of frozen Costco chicken wings and a desire to make them crispier than in a normal oven to talk us into a splurge buy!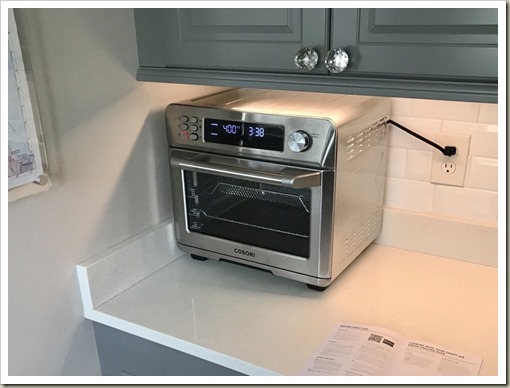 At home in Cincinnati, we enjoy our Breville convection toaster oven at home so much that really wanted one down at the Delray Beach condo ever since the kitchen update and tossing our

old 2-slice bread toaster. We've used the regular oven … which does a fine job … but used the Super Bowl and desire for crispy Buffalo wings as an excuse to buy a new Cosori brand air fryer/toaster oven. I debated one of the smaller dedicated 5-qt air fryers, but decided the convenience of making other smaller oven and toaster items for the two of us was worth putting a combo model on the countertop, besides we do not have a toaster.
It was still a trade-off.