Posted By RichC on June 28, 2022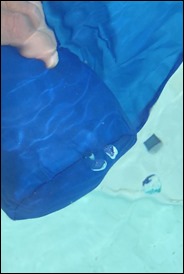 Back in the late winter or early spring, the pool supply catalogs began arriving in the mail. Chlorine pucks and shock powder were my primary "look for" items as we were contemplating opening the pool for the season.
Unfortunately this year, we were a little slower than usual due to pool repairs, but noticed there were warning of shortages and all my searching could only find the 50 lb. buckets at about $100 more than the previous year.  I ended up "paying the piper" for waiting a little longer that I should have and just "bit the bullet." (this was my excuses to get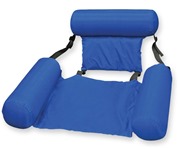 a couple of idioms into this post).
Anyway, my point is that I added an inflatable up pool floating seat that I finally got around to filling up … only to find that it leaks and is well past the return date. I have sent an email to see if Poolmaster will make an exception?