Posted By RichC on August 25, 2006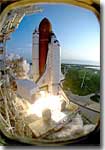 Yes … in Cleveland, Ohio.
The Visitor Center Audutorium at NASA's Glenn Research Center will be open to the public for Sunday's scheduled launch of the Space Shuttle Atlantis (STS-115). The center will open its doors at 1:00 pm for the 4:30 pm launch of STS-115. Four members of Glenn's Electric Power System Management Team, Thomas Kerslake, Jeff Hojnicki, Penni Dalton and Gregory Schmitz will be available to answer questions regarding the the solar array segments onboard Atlantis. According to a press release by Katherine Martin, Thomas Kerslake will give a presentation at 3:30 pm on Glenn Research Center's role in designing, implementing and managing the International Space Station's electric power system.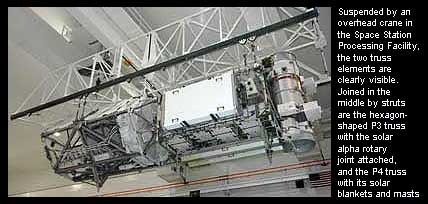 The STS-115 astronauts and the station crew members will install the P3/P4 truss, a girder-like structure that includes the arrays. The P3/P4 segment will double the station's power capability. Atlantis' mission will also include all the safety features tested on the past two shuttle flights.
This might be a great opportunity to watch the launch and get the inside scoop on some of the components going into the International Space Station … besides its free as long as you have a "government-issued photo id." Check out this link for additional information about Glenn's Visitor Center.