Posted By RichC on February 3, 2009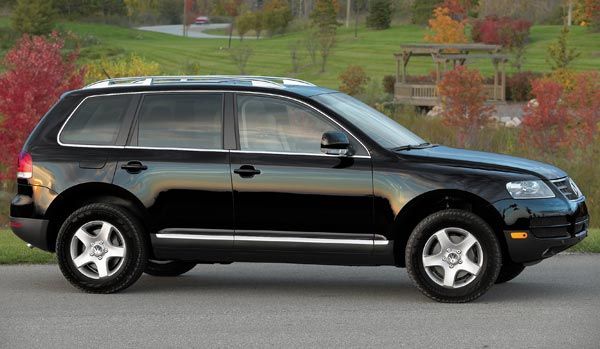 Volkswagen, a leader in clean alternative fuel technology, will be launching four new BlueMotion  vehicles. Two of them will be super clean diesels, the  Passat BlueMotion, Passat Blue TDI, one running on compressed natural gass — the Passat TSI EcoFuel, and the headliner a Touareg V6 TSI Hybrid.
The Touareg with be be VW's first hybrid and uses the same 3.0L supercharged V6 used in the Audi S4 which develops about 330 HP. It will be coupled to an eight-speed automatic transmission and an electric motor capable of running the SUV on electric power alone — in fact up to 31mph. The vehicle uses Nickel-metal hydride batteries and can both scoot to 60 in 7 seconds as well as tow 7,700 pounds.
There isn't news as to what will be sold in the U.S. although wouldn't mind seeing the any of these vehicles. (where's the Touereg TDI Hybrid?)