Posted By RichC on April 15, 2009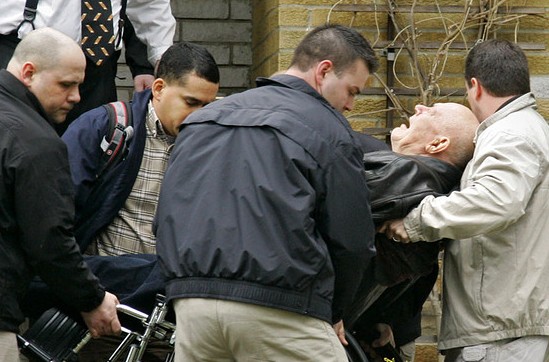 Having lived in the Cleveland area in the 1980s and 1990s and remembering this event, it is puzzling why it has taking so long to deport John Demjanjuk a resident in Seven Hills, Ohio. It is good that we continue to track down war criminals, particularly those taking part in running Nazi death camps, but find it frustrating that the wheels of justice move so slowly – both for the accused and those demanding justice. Years ago, his 1986 life sentence conviction was overturn and Mr. Demjanjuk was returned to the U.S. Then in 2001, he was tried again and convicted by another court. It seems that attempts to prosecute and deport were once again thwarted in 2005; interestingly Germany has finally agreed that he will face on charges of accessory to 29,000 counts of murder at the Sobibór and Majdanek camps in Poland and at the Flossenbürg camp in Germany and he was removed from his home in Seven Hills, Ohio by immigration agents on April 14th.
BUT … not so fast, the deportation was halted once again …
Tue Apr 14, 2009 8:36pm

A U.S. appeals court halted the deportation of accused Nazi death camp guard John Demjanjuk on Tuesday and he was freed from custody just hours after immigration agents carried him out of his Ohio home to send him to Germany for trial.
LINK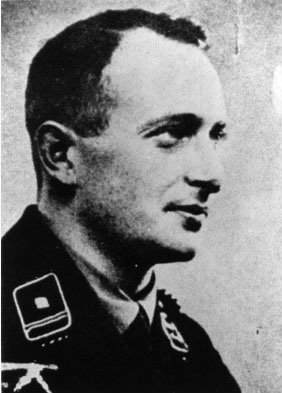 Besides the northeast Ohio connection, I'm just starting a book by  called Hunting Eichmann, which is a narrative of the pursuit and capture of Adolf Eichmann, told by author Neil Bascomb. It offers new information and interviews and along with never published Mossad surveillance photographs. Eichmann evaded the Allies when they stormed Berlin in the last days of WWII. He was  operational manager of the mass murder of Europe's Jews and escaped to South America until he was tracked down. I suppose the book and Demjanjuk's deportation are somewhat connected in my mind.
–