Posted By RichC on December 18, 2009
The house is now decorated, the kids home (or almost home) from college, snow is in the forecast and Christmas is a mere week away.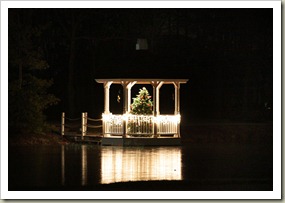 As we reflect on the scrabble to get everything right for the celebration this season, let's not get so overly wrapped up in the preparation that we lose sight of the purpose – the birth of Jesus.
Saddleback Church Pastor Rick Warren wrote about the three purposes of Christmas, as announced by the angel at the birth of Christ. First, the angel said, "I bring you good news of great joy." Christmas is a time of celebration – Jesus is the Good News for the whole world. God came to earth to be with us! Next, the angel said, "For unto us is born this day a Savior, who is Christ the Lord!" Christmas is a time for salvation. If we didn't need a Savior, God would not have sent one. Finally, the angel said, "Peace on earth, good will toward men." Christmas is a time for reconciliation. The message of Christmas is good cheer, good news, and good will for the whole world.
May this serve as a Christmas card to you … have a very Merry Christmas and a Happy New Year.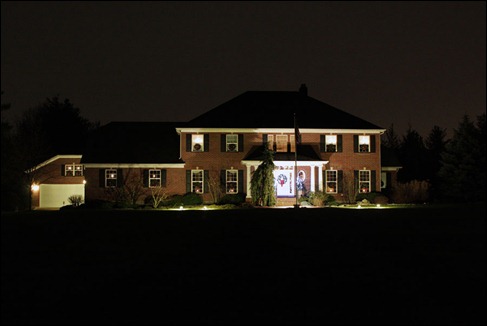 Our house December 2009
The Corbett Christmas Letter for 2009 (PDF)