Posted By RichC on August 1, 2010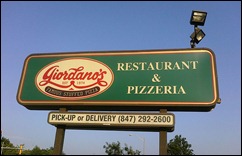 My daughter Katelyn and I are checked in at the Marriott in Chicago for her USMLE Step 2 testing on Monday and enjoyed an evening together. We took advantage of the 35 minute pizza baking time for the award winning stuffed pizza at Giordano's Restaurant inorder to practice a bit more. I'm the acting patient and she's the doc!
Dinner and our time together was far more relaxing than our drive through Chicago traffic … I think this will be the last time I take the Dan Ryan Expressway in order to see the skyline of Chicago … it ain't worth it. I'll include a couple photos from the Palm Pre below (as usual, click for larger images).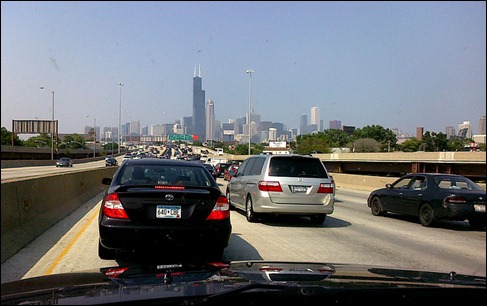 Heavy traffic entering Chicago (more photos below)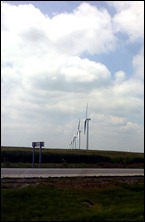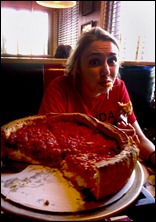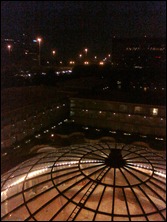 Windturbines (100s) in Indiana | Katelyn eating 'yummie' pie | View from Marriot