Posted By RichC on March 2, 2011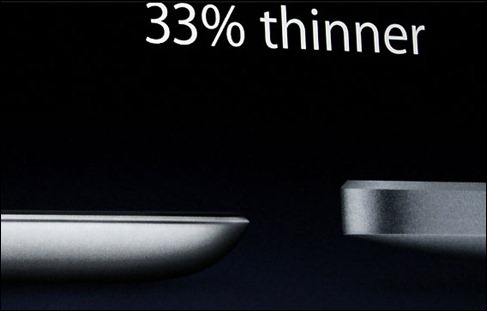 The big tech announcement today came as Steve Jobs introduced a follow up iPad 2 to Apple's previous tablet success. Apple has pretty much been the only game in town since the introduction of the iPad. This year's model isn't necessarily full of surprises, but does hold the price point while adding a camera, some additional speed and battery life as well as holding its $499 bottom end model price.
Snippet from WSJ article:
It comes with front and rear cameras—addressing an omission in the initial model—and a new Apple-designed chip that Mr. Jobs said performs standard calculations twice as fast as its predecessor and offers a nine-fold boost in graphics performance.

Viewed from the front, the iPad 2 looks largely the same as its predecessor, aside from the addition of a small camera. It comes with a white as well as black front, and with and without 3G wireless service provided by either AT&T Inc. or Verizon Wireless in the U.S. Unlike some rival tablets, the new iPad cannot connect to high-speed 4G cellular networks.

Apple will also sell a new cover that snaps to the side of the device with magnets and comes with cloth on the inside that can help clear smudges off the glass screen.

The company also showed a new version of its mobile operating system and other internally developed software, including a version of its music recording program Garage Band.

Analysts, in particular, praised the iPad 2's design, which is thinner than the current iPhone and 15% lighter than the original iPad, shrinking from 1.5 pounds to 1.3 pounds. Those changes could make the iPad more portable and appealing as a reading device for books and periodicals.

What's under the hood of the iPad 2 could also be important, illustrating Apple's unusual role as both designer and user of chips. The new A5 chip in the iPad 2 adds a second calculating engine–an aid in doing multiple computing chores at once- plus a big increase in graphics circuitry that could inspire game developers.