Posted By RichC on April 10, 2011
IMPORTANT UPDATE:
This post has received higher than normal traffic years after the original post. My longterm experience with this and product is now negative (see comments below) and I'm no longer satisfied with the quality of this small drill — so buyer beware.
---
For those that know me, I have an addiction to tools, or at least that is what I've been told. I've always appreciated workshop tools, whether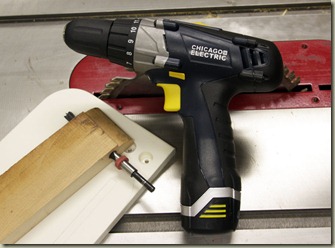 I need them or not, but rarely find myself willing to spend the money to purchase the highest quality tools (I'm also a cheap-skate). Those confessions aside, I've finally found a cordless drill worth bragging about … as least so far.
I've owned, and still own, several corded and cordless drills and can really only recommend one at this point – the Chicago Electric 12V Lithium-Ion 3/8" cordless drill (yes, the the same  Harbor Freight Chicago Electric Chinese importer for the many cheap Harbor Freight tools). This particular drill hasn't been put through the long term ringer just yet, but it's sturdy build and solid and small size is a joy to handle. For day to day drilling and driving, this little handy 'little' 2 geared variable speed lightweight does everything my larger drills can do. It weighs in at half the weight of my Ryobi 18V and considerably less than my Craftsman 19.2V drills. It's battery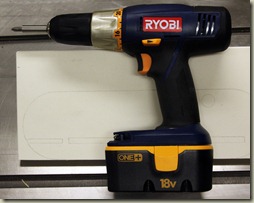 pack is so light I wondered if there were any cells inside. The total weight, with batteries, was only 2.5 pounds.
I've used it to drill several 3/8 inch doweling holes and it never failed or bogged down, no matter how deep I drilled into the hardwood. My purpose for purchasing this $49.99 drill (on sale) was so that I could leave a small cordless drill on the boat … but I'm enjoying using it so much at home that I'm tempted to leave my 19.2V Craftsman drill on the boat!
So if you are thinking about purchasing a handy sized cordless drill, consider the Harbor Freight (#68126)ium Ion 3/8" Chicago Electric "Professional" series cordless drill.