Posted By RichC on September 2, 2011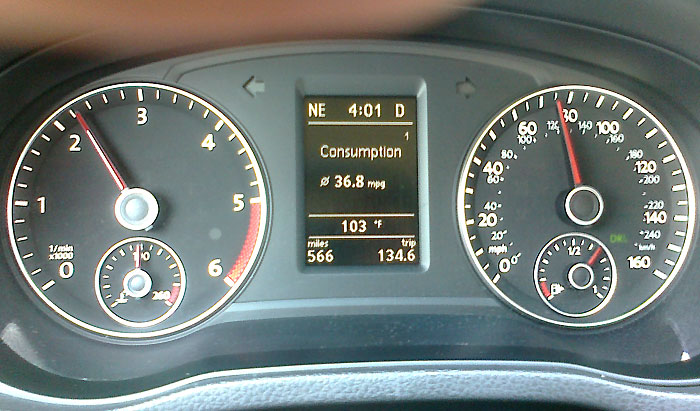 For those interested in all things TDI (that's Volkswagen TDI diesel automobiles), the TDIFest is this weekend in the host city of Lexington KY. Our local CinciTDI club is hosting the TDIClub "fest" and it looks to be a good one. Hopefully the weather and activities will be enjoyable … I know that I'm looking forward to it.
The good folks at NorthlandVW loaned me a dealer demo 2012 VW Passat TDI to take to Lexington so I picked it up tonight and enjoyed the "toasty" 103 degree drive home … really testing the AC in a long traffic delay coming out of Cincinnati. Whew … glad I was in a comfortable car.
Here are a few quick photos and one comment regarding the "jumpy" nature of the diesel engine/transmission while starting from an idle — it lurches. I'll have to test it a little more, but the DSG transmission seems to let the car lurch when start stopping while sitting in a line of traffic.