Posted By RichC on December 11, 2011
The big news from HP's CEO Meg Whitman this past week is that the operating system they acquired when purchasing Palm last year will remain alive …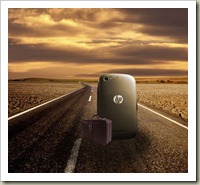 just in a different form than originally intended. WebOS will soon be "open source to its Linux core." Some see that as a good thing in hopes that there will be a community who will rally around such a thing. Others see it as too late; consumers, programmers and equipment manufacturers have already embraced a mobile and tablet OS platforms and will find it hard pressed to switch unless there is a good reason.
I'd like to remain optimistic but a few remarks from Ms. Whitman have left me decidedly lukewarm. I applaud the fact that webOS will survive, but with support from HP on the backburner … Android and Apple's iOS leap to an even a bigger lead. She also commented that any hardware support would most likely be in the tablet form and stated, "I do not believe we will be in the smartphone business again." As an early adopter and happy Palm Pre webOS smartphone user … that's disappointing.
Still … take a victory when it comes — webOS remains alive! The future over the next couple years will likely see limited growth until someone decides there is enough of a market to make a buck.