Posted By RichC on January 13, 2012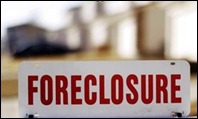 Although I know the employment and housing market has been bad in Ohio, I didn't realize it was as bad as it was in our county until noticing the foreclosure numbers for 2011. Butler County had 3,330 foreclosure filings in 2011, which was about the same as 2010. Only 2009 saw higher filings with 4,000, according to Irvine-Calif.-based website RealtyTrac. Let's hope we see some kind of reprieve in 2012.
Butler County had the worst foreclosure rate in Ohio in 2011, with one in every 43 homes receiving some type of foreclosure filing, according to a RealtyTrac's annual market report released today.