Posted By RichC on January 9, 2012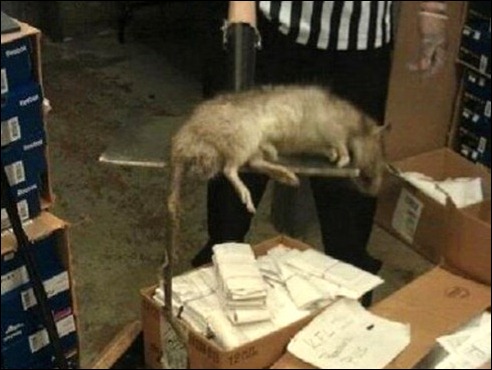 A couple of"rat" stories (and a photo above) caught my attention today — and I thought all the "rats" in Washington DC were on vacation?


By Annie Gowen

The rat population around the two Occupy D.C. camps at McPherson Square and Freedom Plaza has "exploded"since protesters began their vigil in October, according to Mohammad N. Akhter, the director of the District's Department of Health.

Akhter said in an interview Monday that city health inspectors have seen rats running openly through both camps and spotted numerous new burrows and nests underneath hay-stuffed pallets occupiers are using for beds.