Posted By RichC on February 27, 2012
The Dow once again inches past the 13,000 market, but somehow can't quite close above this psychological level.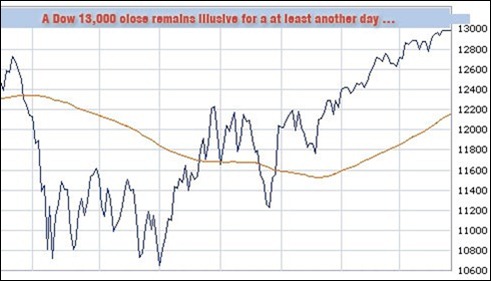 For a few moments Monday, it looked like it was finally happening. But the Dow Jones Industrial Average failed yet again to close above 13000.

The average ended down 1.44 points, or less than 0.1%, at 12981.51. It was the fifth day traders had toyed with the 13000 marker, a level seen as psychologically, if not technically, important to the market.