Posted By RichC on March 28, 2012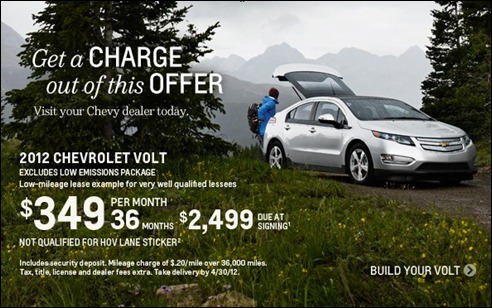 I've sort of wondered just what kind of push GM was going to make in order to start moving their Chevrolet Volts … not that I'm looking. I suspect one of the reasons the cars are not selling well is that they are price way too high for an "experimental" car … who really knows what the long term ownership costs are going to be? At least the Toyota Prius has a solid 10 year track record to sell their new model on … the Volt — who knows?
At this point I'll take the large-ish American built Volkswagen Passat TDI that has tested diesel technology and delivers 43 mpg highway and still leave about $10-15 thousand left to buy fuel.