Posted By RichC on January 14, 2013
Tell me this is not worth looking at? Mmm, mmm, mmm.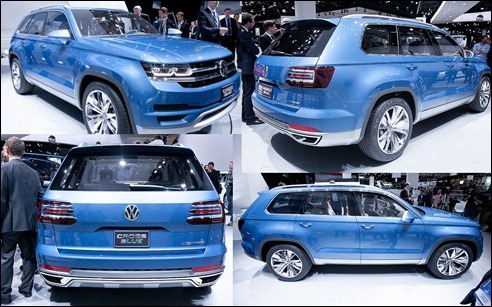 The VW CrossBlue concept is Volkswagen's midsize SUV that is larger than a Tiguan and not as off-road performance oriented as the larger Touareg. The CrossBlue concept has six-seats in three rows and could seat up to seven if they offer an optional bench in the second row. The VW CUV should fill the gap between their smaller sport-ute and higher priced Touareg, although price points have not been set (assumed to be between the current two offerings).
Powering the concept is a plug-in hybrid powertrain with diesel engine and an estimated combined city/highway mileage of 35 mpg.