Posted By RichC on August 12, 2021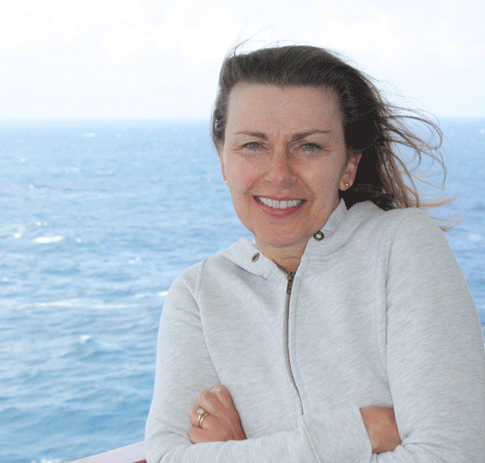 Today is my wife's birthday and I do my best to remember and marked the day on MyDesultoryBlog.com. This year I remembered one of my favorite photos of Brenda from one of our cruises (actually an ani gif … wait for it) – this one is west of Gibraltar back in 2009. Since it's from 12 years ago and today is a Thursday, I'll also tag this as a Throwback Thursday #TBT birthday post! Oh my, where have the years gone?
Anyway Happy Birthday Brenda … enjoy "safely" using your new yard toy (my gift this year is a small lithium battery powered pruning chainsaw so she doesn't need a cord, two-cycle oil or "ME" around to start the generator we usually stick in the yard trailer).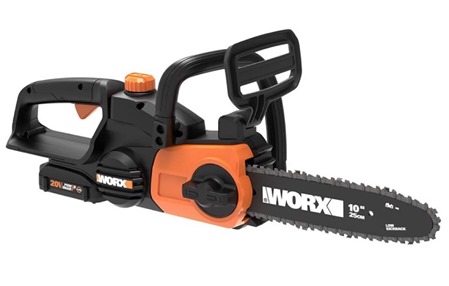 The perfect homeowner's chainsaw, the 10in 20V Chainsaw is powerful enough for common backyard chainsaw jobs and compact and easy enough to use that you don't need to be a lumberjack to operate it. Chop fallen branches after the storm, or trim limbs still on the tree before they become a problem. A whole suite of quality-of-life features makes this saw a high-performance tool that's surprisingly comfortable to use for a chainsaw. The automatic chain-tension system guards against over-tightening, so you won't damage the chain. And the auto-lubrication system keeps the chain running smoothly around the bar at 3.7 m/s. Not only do these systems ensure that your saw is always running at peak efficiency, but they significantly extend the life of the tool. The chain pitch is an industrial-quality 3/8in, and the included Bar and Chain Sheath add an extra layer of protection during storage. This saw only weighs 6.2 lbs with the battery attached, so it's much easier to handle than the standard, bulky, traditional chainsaw design.