Posted By RichC on August 13, 2018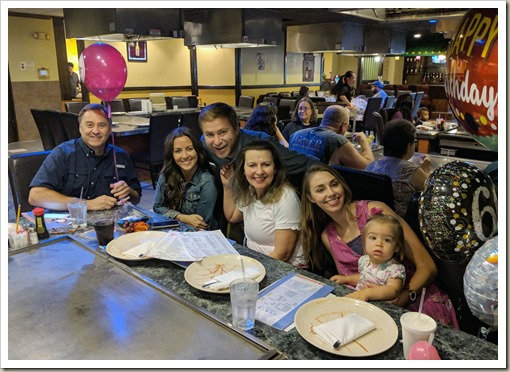 We had a great family time this weekend that start when "just the two of us" decided to have lunch at an area hibachi restaurant … when "surprise" … Katelyn, Drew, Annalyn, Taylor and Megan surprised Brenda for her 60th birthday. We had a great time together.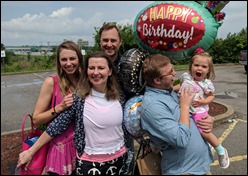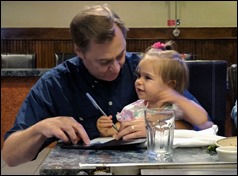 The four original Corbetts (plus Annalyn) and Annalyn helped Rich figure out the tip … after helping grandma eat her cheesecake (video below)!
After we ate, Katelyn, Drew and Annalyn came back to our house to spend the rest of Saturday and Sunday. Perfect weather for enjoying the backyard.