Posted By RichC on February 13, 2013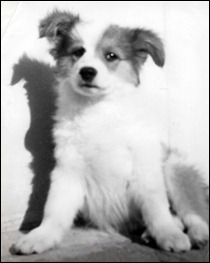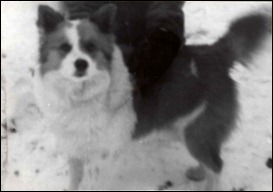 I'm on a roll in posting a few old photos and still in the reminiscing mood, so figured I'd archive a couple more black and whites. These are from my home darkroom when I started photography as a hobby in junior high school.
We're starting to pack things back in boxes again so the boring family "slideshow" will slow … maybe we'll put them in plastic boxes this time? Duh! Above are a couple photos of our dog Skippy taken with my first camera … a Kodak Brownie camera and below a couple photos of the house I grew up in.
Back in 2009 I used Google to look up the house I grew up in about 20 miles east of Toledo on Lake Erie. Our old house has since been torn down according to Google's Sat images, but the Streetview photos are still showing the old house.