Posted By RichC on February 9, 2013
If you have ever experience a flooded basement, you know what I'm doing today … well this entire weekend and well into next week!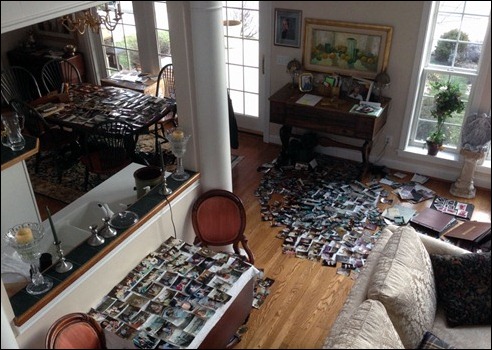 It has been a busy, nonstop day hauling up soggy boxes and one of the few days that I'm sure Brenda is glad to be working! I'm kicking myself for the foolish way that over the years we have shuffled storage and left some of our treasures in cardboard boxes on the floor. Besides good lumber and a few computer gadgets,  I put our heavy classic vinyl record albums and a few banker boxes of work related files on the floor – foolish!  For Brenda's part, she put a box of all our old negatives, loose photographs and some old irreplaceable scrapbook albums on the floor. I'm doing my best to dry the loose photos out, but the scrapbook albums are stuck together and deteriorating. Depressing.