Posted By RichC on July 19, 2013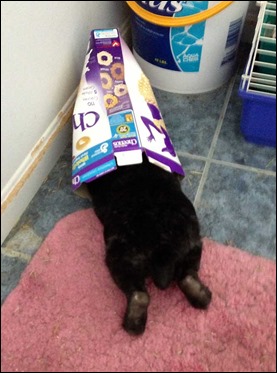 Over the many years Katelyn has had her rabbit, we (well "I") have been both the temporary and semi-permanent pet-sitter. The little fellow has spent time in our basement (fortunately not when it flooded) and more recently in the poolhouse.
I refer Pumpy Umpy affectionately as "The Rodent" and have actually grown somewhat attached to him … I even share a my cereal with him. Over the years, he has managed to chew his share of woodwork, drywall, bite a cord or two without getting himself electrocuted and and has shed at least a couple garbage bags full of fur … of which half is probably still floating around in the air!
That said, his time with us is nearing an end since Katelyn and Drew are getting a place ready for him at their house in Columbus. Believe it or not, his cuteness will be missed.