Posted By RichC on April 27, 2022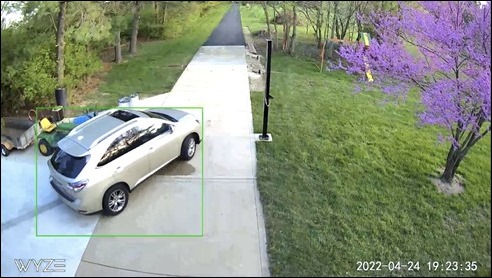 Earlier this year after an HOA meeting, I added myself to the waitlist for a new Wyze Cam product called the Wyze Cam Floodlight. The neighborhood has been looking for a better way to monitor the pool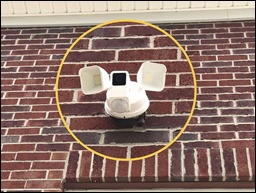 without the high cost of a commercial security camera. I mentioned this economical motion floodlight with cam and that it might work if we can piggyback on the closest neighbor's wifi or use a 5G connection?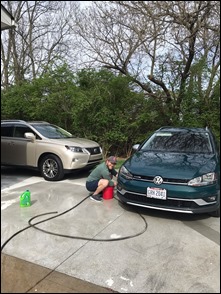 For my personal application, I replaced the dampness sensitive security floodlights I picked up in the discount bin that have never worked correctly. The newly mounted floods and cam (above) captured Megan and Taylor leaving on Sunday evening after washing their cars. Below is the motion detected floodlight and what the video sees at night.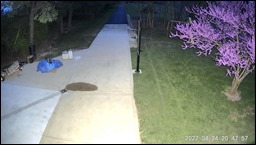 The new Wyze Cam Floodlight and WyzeCam3 combination covers the area behind the poolhouse garage and rear driveway … and along with a microSD card will record enough video to have me questioning what kind of monitoring of the content I need? Do I need or want to pay extra just for the AI features and longer online video or will the motion sensitive lights and video be appropriate so as long as the archived video is out of reach?
Since I'm a advocate of these inexpensive Wyze Cams, I now have a few of them at the house and  condo. Here's a recent video trying out the window mount  that I thought was interesting in that it captures Brenda leaving in the beginning and a cardinal flitting around on a branch.