Posted By RichC on April 28, 2019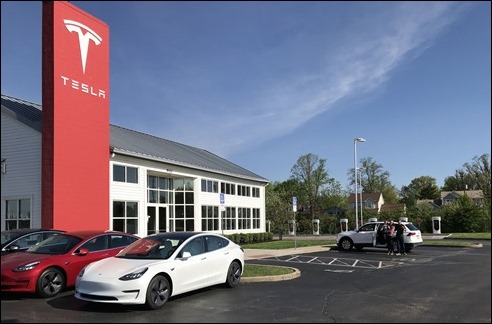 It was the long awaited delivery day for Drew (and Katelyn) as came down from Perrysburg/Toledo to pick up Annalyn AND his new Tesla Model 3 in Cincinnati. I was pretty excited for him and couldn't wait to actually sit in one.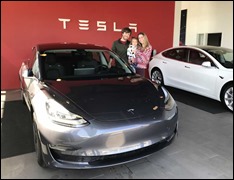 I love the technology and it was so impressive that it almost has me giving up on diesel cars, at least in America – I know, such blasphemy?
While Drew and Katelyn were finalizing the paperwork and walk-through, Annalyn and I sat in, and tinkered with, every model in the showroom. It is hard to believe I have never look at or sat in ANY Tesla cars before … shocking for a guy who likes cars? All I can say is that I have a new appreciation for electric vehicles and can see that  these newfangled EVs are likely here to stay.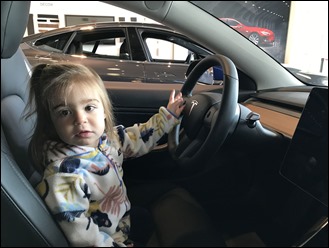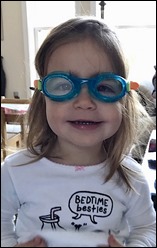 Brenda gave Annalyn an Easter bag with new swimming goggles so am including this cute photo!