Posted By RichC on September 5, 2013
Zip, zip, zip … thank goodness we have airports and jet aircraft, even if air travel isn't as comfortable as it once was. Taylor is off to North Dakota interviewing for a city planning position in the rapidly growing city of Williston ND … where his education would be seriously tested, as well as his internal antifreeze. Nothing like a contrast to his previous trip to Santa Barbara!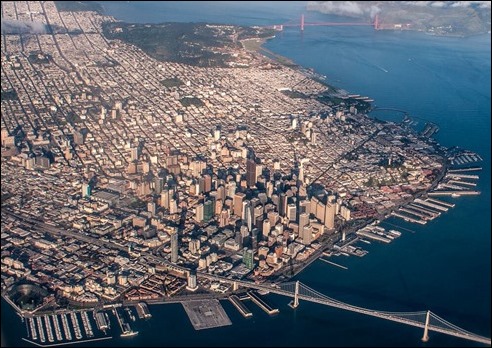 Drew and Katelyn are off to San Francisco via different flights for a Breast Cancer Symposium where Drew has a presentation. I suspect the two of them will also find time to make it an enjoyable weekend. They will connect in different cities for flights as Katelyn is juggling her work schedule and Drew is in the middle of fellowship interviews … I think this trip includes Orlando and Minneapolis (but I can't keep them all straight). Have a great time and show me where you go on the photo above sometime.