Posted By RichC on January 26, 2015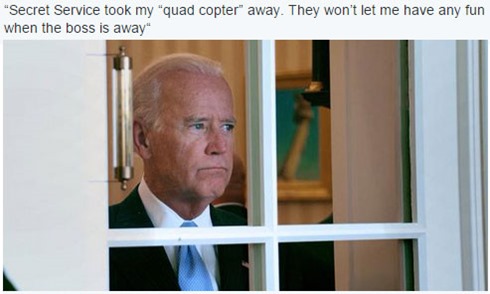 It's really not a laughing matter, but a drone flying around the White House is unfortunately a sign of the times. Technology has advanced to the point that a person who wants a quadcopter or UAV can probably buy/build and fly them … some more successfully than others, sorry Vice President Biden.
WASHINGTON –  A two-foot "quadcopter" drone crashed onto the White House grounds overnight, the Secret Service said Monday — though the White House says the device posed no threat.

Brian Leary, a Secret Service spokesman, said an officer posted on the south grounds of the White House complex "heard and observed a 'quadcopter' device, approximately two feet in diameter, flying at a very low altitude and ultimately crashing on the southeast side of the complex" shortly after 3 a.m. ET.