Posted By RichC on September 24, 2015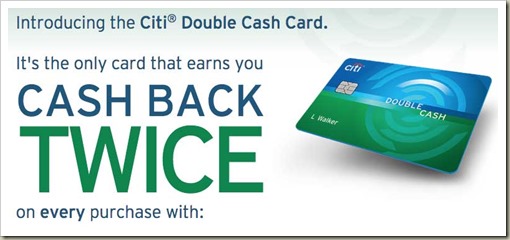 Just in case you are the type of responsible credit card user who pays off the balance each month and has excellent FICO scores, you might want to consider using the Citi Double Cash Card. It is a no annual fee credit card and pays a total of 2% on purchases … I think that is one of the best I've seen.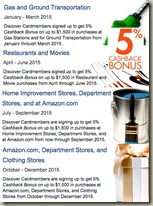 Discover Card offers their 1% plus the quarter sign up for certain items receiving a bonus of 4%, but this sign up and remembering what is a bonus is a hassle for many busy people.
Bank of America (my current) offers a 1%on purchase plus 2% on groceries and 3% on gas all the time … with a limit of $1500/quarter.

TDBank Card Services offer a Client Rewards card which pays 1.5% and and additional 10% bonus to your rewards for depositing the cash rewards into a TDAmeritrade account.

Finally I felt guilty leaving out Chase Freedom Cash Back Card which is similar to Discover in that to get the 5% cash back. Currently the bonus is for online shopping … Amazon.com could earn a lot of cashback. Personally where Chase cards (business and personal) really shine is with their low 2% balance transfer/cash advance fees for borrowing over a year at 0% interest. That's an unsecured loan at less than 2% for a year … pretty cheap borrowing if you can be responsible.