Posted By RichC on October 31, 2015
While there is interest in the stock offering by Elio, most following this new American car company prefer to focus on the P5 prototype. I'm still amazed that they still are planning to their new "from the ground up" engine in the P5 and not something off the shelf. It will be interesting to see if they can continue to make progress without a delay in order to have a production car by 2016 – that's pretty ambitious.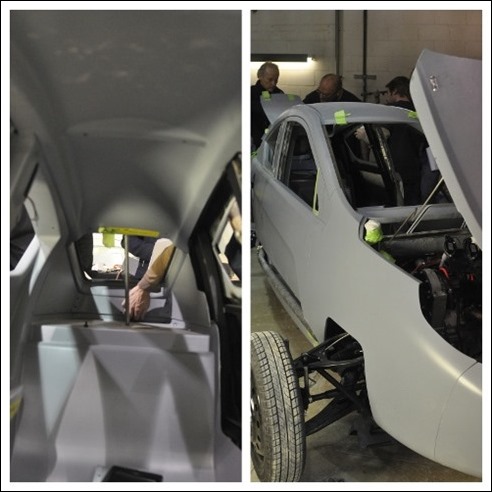 Body Modifications Boost Aerodynamics, MPG

The front end of the P5 will be slightly longer and slightly more aerodynamic than the P4. This generates two important benefits:

Continued aerodynamic improvement; and,
The longer front-end makes the Elio look more futuristic and stylish.

The P5 also will feature side-exhaust that will replicate how the exhaust is likely to look in the final version.

Interior Upgrades

Body styling has always been important for catching the consumer's eye. But, the reality is, people spend their time in the vehicle. Over the last decade, automakers have put more emphasis on interior styling, amenities and functionality. Elio Motors knows the interior will be important to our fans and customers. We've made some nice upgrades on the P5 that are likely to help differentiate the vehicle when we reach production.

Most of these changes are very subtle, but they'll make a difference in comfort and convenience:

The arm rest on the door was raised;
The rear seat was lowered to create more passenger headroom;
Additional foam was added to the rear seat for a cushier feel.

We also upgraded the instrument panel for better aesthetics:

A redesigned iPad holder;
The A-pillar shape will be less intrusive; and
Brushed metal was added to the dashboard to provide a more modern look.

None of these changes are revolutionary, but each one helps add up to an improved driving experience for both the driver and the passenger. It also shows just how many small engineering details need to be considered on the road to production.

The P5 represents a significant step forward in vehicle dynamics with the new IAV engine and transmission. It also gave us the opportunity to refine many of the details that we know are important to our consumers.