Posted By RichC on April 4, 2016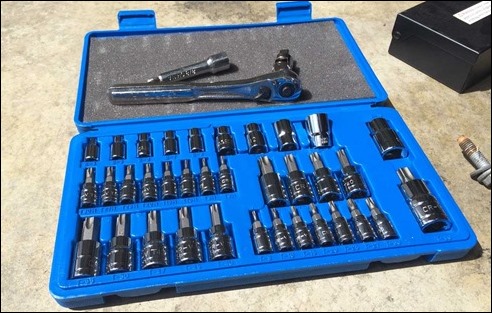 In order to start working on the BMW X5 35d upgrades this weekend, I ordered a set of "star" sockets known as E-sockets. I picked up the larger set partially because I wanted the plastic storage box … and the Torx bits (already have "some") came with it — Amazon's price with Prime shipping was $33.90.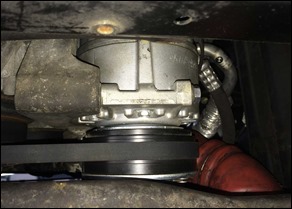 The new AC compressor is now installed and next is figuring out how much to take off in order to access the main headache … the DPF issue (Diesel Particulate Filter). I was quoted an unacceptably high price for this "platinum" device of over $4000 at the BMW dealership. Needless to say … I'll be doing a little wrenching on my own. (By the way, the navigation maps update using 4 – 16GB micro SD cards in my USB device from the downloaded Torrent files went great … although the process was slow. Current maps went from 2009 to the 2016-2 release, but still don't have a recent I-75 exit ramp in West Chester/Liberty Twp Ohio. Hmm … so much for current).

After trying to figure out just how much to remove under the car to gain access, I decided to order a BMW E70 X5 Service Manual on eBay in hope it will detail just what is required. So far, this is not easy and is probably the most difficult challenge yet. Here are a couple photos that hardly do justice in figuring out how to gain access. Unfortunately I'm stalled for now …