Posted By RichC on June 18, 2016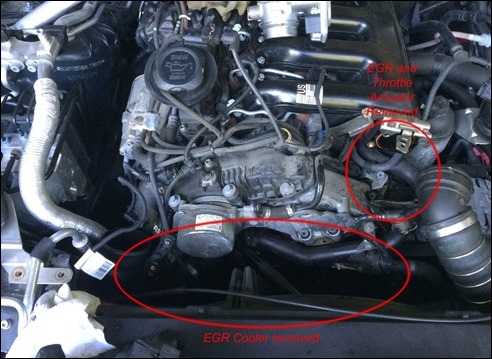 Finally found enough time to remove even more items from the BMW X5 35d … this time it was to replace the EGR and the EGR cooler assembly with a "gorgeous" billet aluminum EGR Race Pipe from FixMyVW ccm. The photo on left below is fresh out of the package and below and on the right installed without the Throttle Actuator.
The entire process is not for the faint of heart as access under the hood of these rather expensive vehicles is not that easy. Andrew (of FixMyVW.com)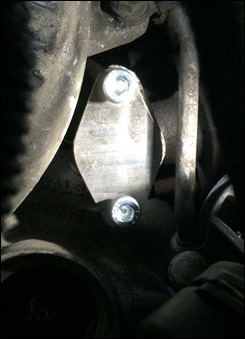 has a BMW 335d sedan and gave me a few tips, but  he probably didn't want to frighten me about just how tight some of areas are. My point of warning: installing the block off plate is about as "by feel" as you can get … even after removing quite a few components including the EGR cooler and aluminum handling components just over the radiator fan. The photo (rt) does not do it justice … but I dangled the iPhone down in the "hole" and snap this photo before tightening the block off plate and gasket down tight.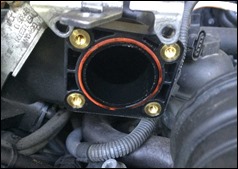 The soot in the intake manifold was not bad at all (above left) and I'm including a couple photos of how I bypassed the EGR vacuum actuator and cooling components after removing the expensive EGR cooler (will include a photo of that part later).
Finally I put the relatively new Throttle Actuator onto the new EGR Race Pipe. I only drove around the block because I'm a bit low on coolant. (TIP: buy a gallon of BMW coolant before removing the EGR cooler … you'll lose some.)