Posted By RichC on October 14, 2016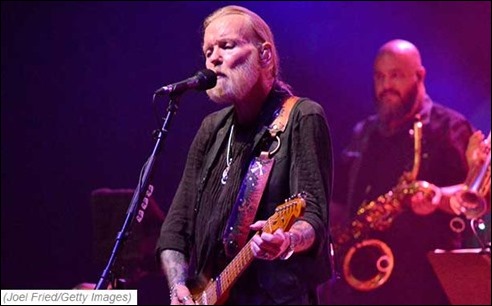 In keeping with my monthly habit of sharing music, these last two months I've listened to more Allman Brothers Band than usual … although there is at least one song from them in every Pandora set!  Likely the attention was due to Gregg Allman having a "medical scare" and dropping his tour dates at the end of the summer … but the music nostalgically appeals to me anyway. Thankfully he is back to making music again this month. On the other hand, there is no denying that he has lived a crazy life and hasn't shied away from drugs, alcohol or women.
On another note, he recently "unfollowed" me on Twitter after a few years of being one of my more "high-profile followers." I suspect it has to do with differing politics and me not being all that aligned with his views … nevertheless, I am still a big fan of his music and look forward to his new album coming out in January 2017.
| | |
| --- | --- |
| | Gregg Allman | I'm No Angel – 1987 |