Posted By RichC on November 8, 2016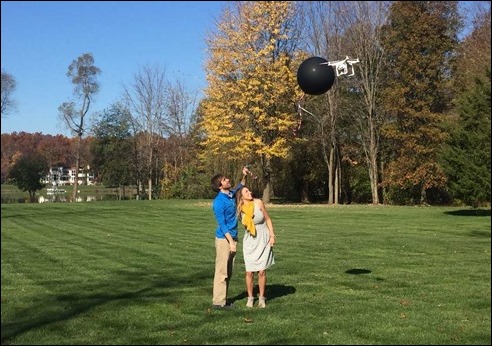 The highlight of this past weekend was in getting together with the Oostra family on a sunny and beautiful Sunday afternoon where Katelyn and Drew had a "Baby Oostra" reveal party.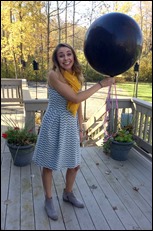 A popular trend nowadays is for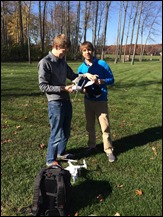 young couples to make the gender reveal "an event" … and creativity seems to be the key.
A lot has change in the 27 years since Brenda had Taylor (our youngest) and with modern medicine and improved ultrasounds the gender does not have to be a "mystery." Although the purpose of an ultrasound is to monitor a baby's progress as well as issues that could pose a concern, the by product is knowing the baby's gender. Katelyn mentioned that her doctor was looking at organs, and counting things like the "number of chambers in the baby's heart." Other internal organs also included those only found in girls and others only in boys (as I recall, the later "sometimes" could be used to detect the gender 30 years ago).
They opted to share their mystery with all of us at the same time and neither knew (so they say) and a company filled a balloon with the correct confetti as a way for all to be surprised. As if this wasn't creative enough, Drew opted to have his brother Tyler "drone" the balloon and shower the confetti over their heads in his parent's backyard — Sunday in northwestern Ohio could not have been nicer. As the exciting "reveal" neared, Tyler's first swipe at the balloon missed … adding to the suspense. Finally the gender was revealed … you will have to watch to find out.
A big thank you to Barb and Randy for having us up to Toledo for the party and for the terrific brunch. Great food, great conversation and an all-around fun afternoon. It was great to see everybody too.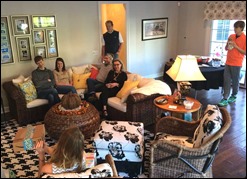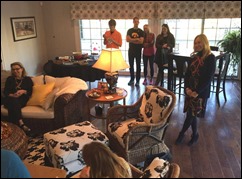 *** As usual, click for larger photos.