Posted By RichC on June 9, 2016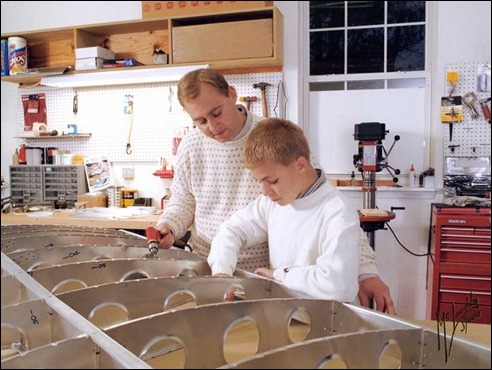 Happy 27th birthday Taylor.  Wow … are you getting old … but then again what does that say about me? It is fitting to post this a day early so I can include a TBT photo of him helping me work on the Sonex airplane project I ended up selling a few years ago. I can't believe my shop was ever this clean (and barren).  Hopefully if the weather holds, we'll have a great day for a birthday party on Saturday.
I've been on a bit of a sentimental journey recently since we just finishing selling all the items in my mom and dad's home (my parents would appreciate me remembering that Doris Day recording … but they played it enough. I think I'll give those reel-to-reel tapes to my retro-son Taylor?) It was challenging to let go of so many memories and items, but nice to be able to have the time to sort through them. We all kept plenty so we're not without …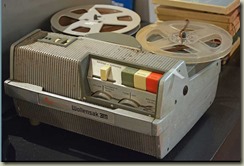 but selling their home feels as if we are truly closing that chapter of our life.
I might as well include the "Sentimental Journey" recording that I heard hundreds of times on dad's old Wollensak reel-to-reel tape recorder through the years. That is one item that disappeared … hm? (although I kept the tapes).
| | |
| --- | --- |
| |   Sentimental Journey from 1944 |