Posted By RichC on May 17, 2017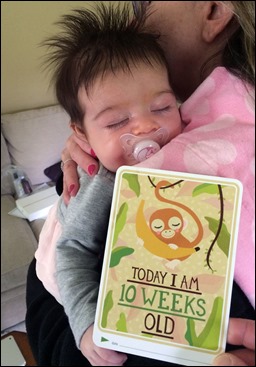 Back to the grind after a nice long Mother's Day weekend in Wayzata, Minnesota with Katelyn, Drew and our precious Annalyn. We could not have asked for better weather or a more enjoyable time.
We celebrated birthdays and Mother's Day together and crammed in as much as we could in Drew and Katelyn's final months and weeks in Minneapolis. From dinners and walks in Wayzata, to the American Swedish Institute and Mill Ruins Park, it was great.
Annalyn turned 10 weeks old – "already" – and is as near perfect baby any mother and father (or grandmother and grandfather) could imagine. She is cuddly and happy most of the time and is especially happy rewarding her dad with his reward – "blowouts" as he loudly announces (laughing just thinking about Drew's boisterous "exclamation"). If you are reading this, I'll let you use your imagination.


EDIT added photos below on Saturday, May 20, 2017: As planned, a few more photos from our recent Mother's Day visit to Wayzata and Minneapolis MN.