Posted By RichC on May 12, 2017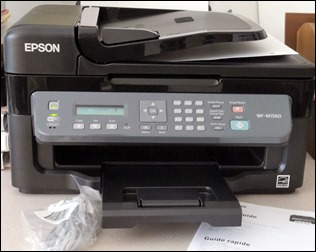 The "cheap" replacement Epson printer arrived on Thursday and I was very disappointed in the quality of the multi-function-device that replace the Epson WF 545. Unfortunately several years after the previous, the WF M-1560 is of even poorer quality and even slower as a scanner. It was surprising to me.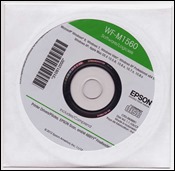 The positive is that it was a quick and simple network set-up and software download vs installing from the included CD (added for a "first scan" look at scan quality). It should be more economical as a copier since it only uses larger Black only cartridges which should offer inexpensive copies … if it were only faster.
I would not recommend this unit as I'm disappointed that the scan speed for both images and copies is so slow … even at low resolution.