Posted By RichC on June 5, 2017
BUT … I would be remise not to share a few of the negative articles regarding Elio Motors weak fiscal condition, but would like to think this car will still be built. Last month Digital Trends published their update.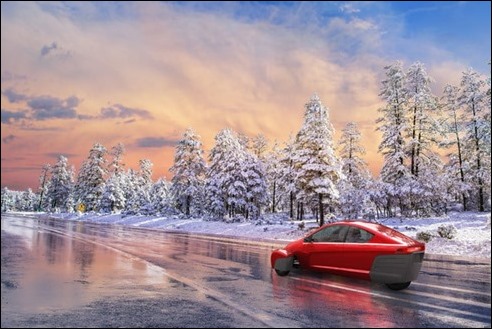 Elio Motors, the Arizona-based startup that promised to change the way Americans commute, is in dire financial straits. The company has delayed production of its three-wheeler several times, and is reportedly burning cash at an alarming rate.

A United States Securities and Exchange Commission (SEC) filing reveals Elio Motors had just $101,317 in cash on September 30, 2016. That's a rounding error at best for a car company. More recent financial information hasn't been made public.

Worse yet, the same document declares recurring net losses caused an accumulated deficit of over $123 million. The company explained it's uncertain about what the future holds.

"If we are unable to continue to obtain financing to meet our working capital requirements, we may have to curtail our business sharply or cease operations altogether," wrote Elio Motors in the SEC filing. More recent information about the company's finances hasn't been released to the public.

Elio Motors made headlines when it leased a former General Motors factory in Shreveport, Louisiana. The plant manufactured trucks for decades — including the Chevrolet S10, the GMC Sonoma, and the Hummer H3 — but it closed down in 2012. Elio promised to give the local economy a significant boost and create about 1,500 jobs by producing the three-wheeler in the Shreveport facility. However, the factory remains idle, and news channel KTBS points out the company has yet to bring a single job back to the community.

To add insult to injury, Elio wasn't the only company interested in the facility. Jaguar — Land Rover wanted to base its North American operations in Shreveport, and air conditioning giant Daikin considered setting up shop in the former GM factory. Daikin ended up moving to Texas and creating jobs there, while Jaguar — Land Rover delayed its plans to build cars in the U.S.

Cedric Glover, the former mayor of Shreveport, wants to investigate the deal and question — under oath — some of the actors involved in luring Elio to Louisiana, according to a KTBS report. Notably, he points out Stuart Lichter, an investor who played a key role in bringing Elio to the Bayou State, was one of the startup's majority shareholders.

"A significant portion of Elio's accumulated deficit represents the amounts incurred for engineering, [and] research and development work. These amounts are expensed as incurred and contribute to Elio's operating losses, which in turn are reflected in the accumulated deficit," a company spokesman told Digital Trends. The brand added that its debt amounted to $38.8 million in September of last year.

Displayed at auto shows around the nation, Elio Motors' first car (pictured) is supposed to be a fuel-sipping, three-wheeled two-seater named P5. It has a narrow, highly aerodynamic body, and two front wheels that are completely enclosed to reduce drag. A 0.9-liter, three-cylinder engine developed specifically for the P5 returns up to 84 mpg.

Ahead of last year's Los Angeles Auto Show, Elio announced plans to launch the P5 by the end of this year with a base price of approximately $6,800. To date, the company has taken 65,000 refundable and nonrefundable reservations, according to its official website.

In Glover's opinion, the reservation holders have lost their money for good. In fact, Louisiana's Department of Motor Vehicles (DMV) has launched an investigation to find out if Elio sold car reservations without the required license.

Still in business in spite of the quagmire it's seemingly stuck in, Elio insists it remains on track to deliver a production car. However, it has delayed the start of production once again.

"We are targeting next year to start production and we plan on filling all reservations in our first year of production," the company writes on its official website.

Updated 5/1/2017 by Ronan Glon: Added information about the other companies who wanted the former GM factory, the DMV's investigation, and Elio's official statement.