Posted By RichC on June 21, 2017
With financial concerns looming for Elio Motors, they continue to put out positive PR remarks to their "All In" reservation holders, prospective buyers and investors. Everything from their perspective is positive is a series of questions/answers  posted on their website.

One Q & A indicates that Elio Motors is "targeting 2018" to be the year they start production with all current reservation holders receiving their Elios "within their first year of production." Obviously those of us who were early "All In" reservation holders have been anxious for a long time … personally I'm just hoping they will begin production.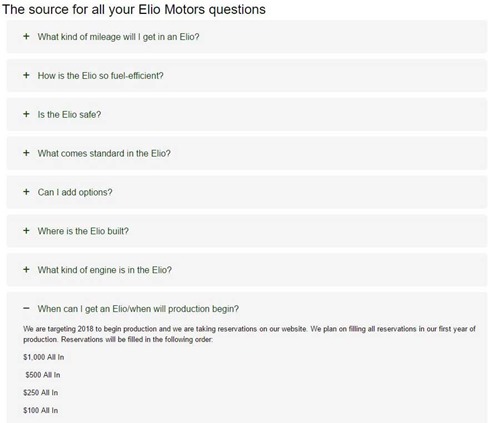 The current glut of oil and over supply of fuel for cars has kept car buyers from economy cars, hybrids and lower-end EVs, but we've seen this story before. Hopefully Elio Motors can squeak by until the larger car/SUV/pickup truck trend shifts back to fuel sipping commuter cars so families aren't going "over the river and through the woods to grandmother's house" like this family of six, plus dog and luggage!